This year, we at Hawthorne Residential Partners, are "Celebrating 10 years of Living It!" And, with that theme as our backdrop, our leaders gathered at the Wild Dunes Resort in Charleston, SC for Hawthorne's 2019 Leadership Conference. Community Managers and Resident Services Supervisors from over 130 communities in 59 cities joined our Corporate and Regional leadership to celebrate. And, as they did, they also took advantage of the opportunity to push aside distractions and renew their vision for the coming year. It was an incredible three days packed with excitement and activities that allowed attendees to take time to refine their edge as leaders and to recharge their passion to leave others better than they found them.
Education & Inspirational Sessions
We've all heard stories of how Disney inspires their employees to create memorable experiences for their guests – and each other. And that philosophy is much like our Hawthorne's Live It culture. That's why this year's Keynote Speaker, Doug Lipp, a man who has played an essential role leading Disney University, was so special. His message challenged our leaders to look deep inside themselves and inspired them to soar high. As always, our educational sessions at the conference are designed to equip and develop our leaders. Some of this year's training included some great education on "Mastering Revenue and Service Expenses" as well as an encouraging session on "Daring Leadership" which emboldened our leaders to be more effective coaches. Other sessions included "How to Elevate Your Career" and "Motivation that Moves" which discussed principles of engaging and motivating our teams. And, of course, our Service Supervisors were able to take part in a session that discussed all things HVAC; teaching them new procedures and conversions.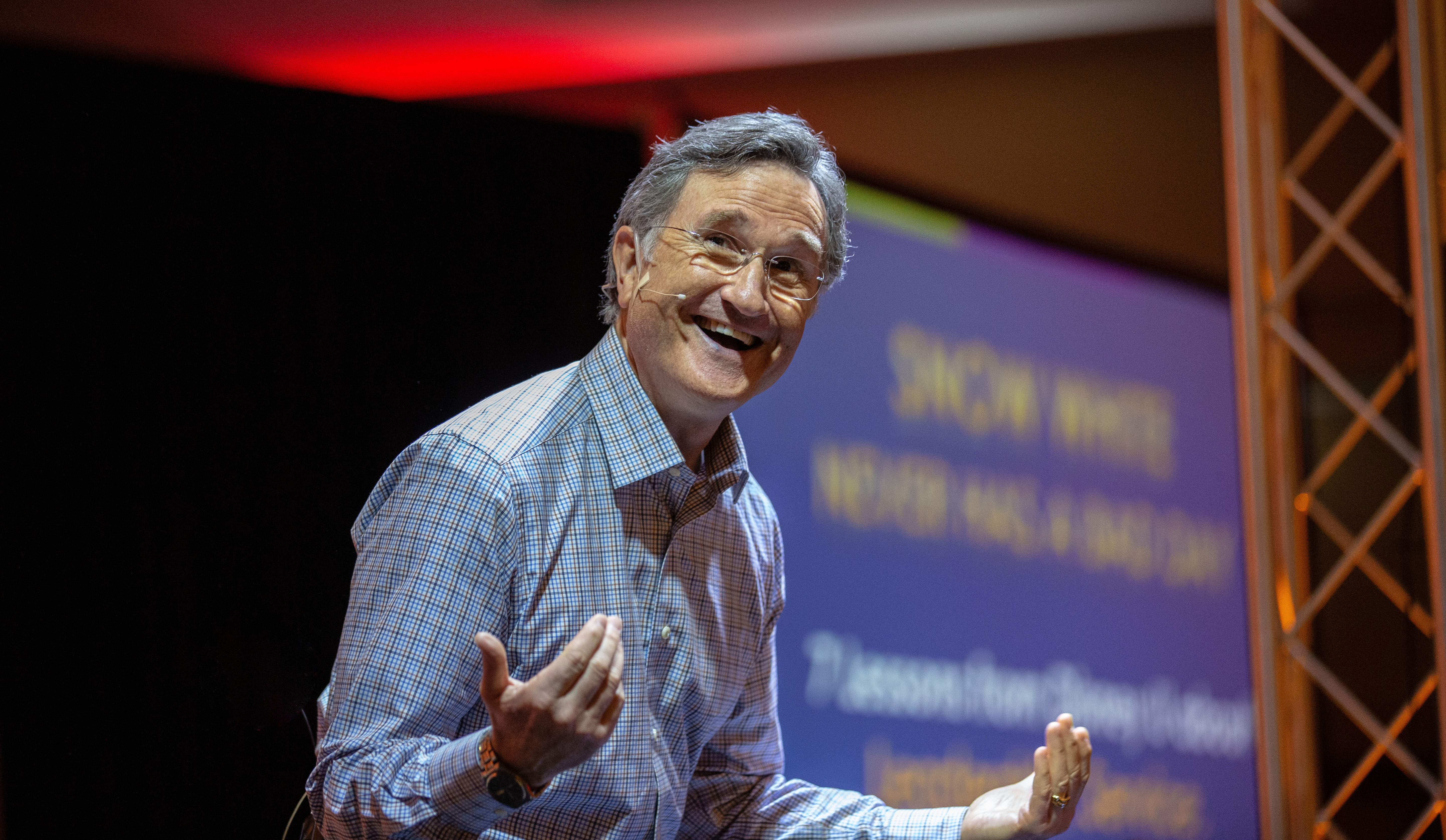 Q & A With Sam Davenport
Principal and President of Hawthorne, Sam Davenport, also spent some time on stage with us, as well, answering questions posed by our onsite leaders. The wide-ranging topics she addressed included the Company's beginnings, property acquisitions, industry trends, and personal words of wisdom. This was a truly memorable time that our leaders won't soon forget – helping us gain a better understanding of the multifamily industry, inspiring us to lift others up, and challenging us to reach even higher.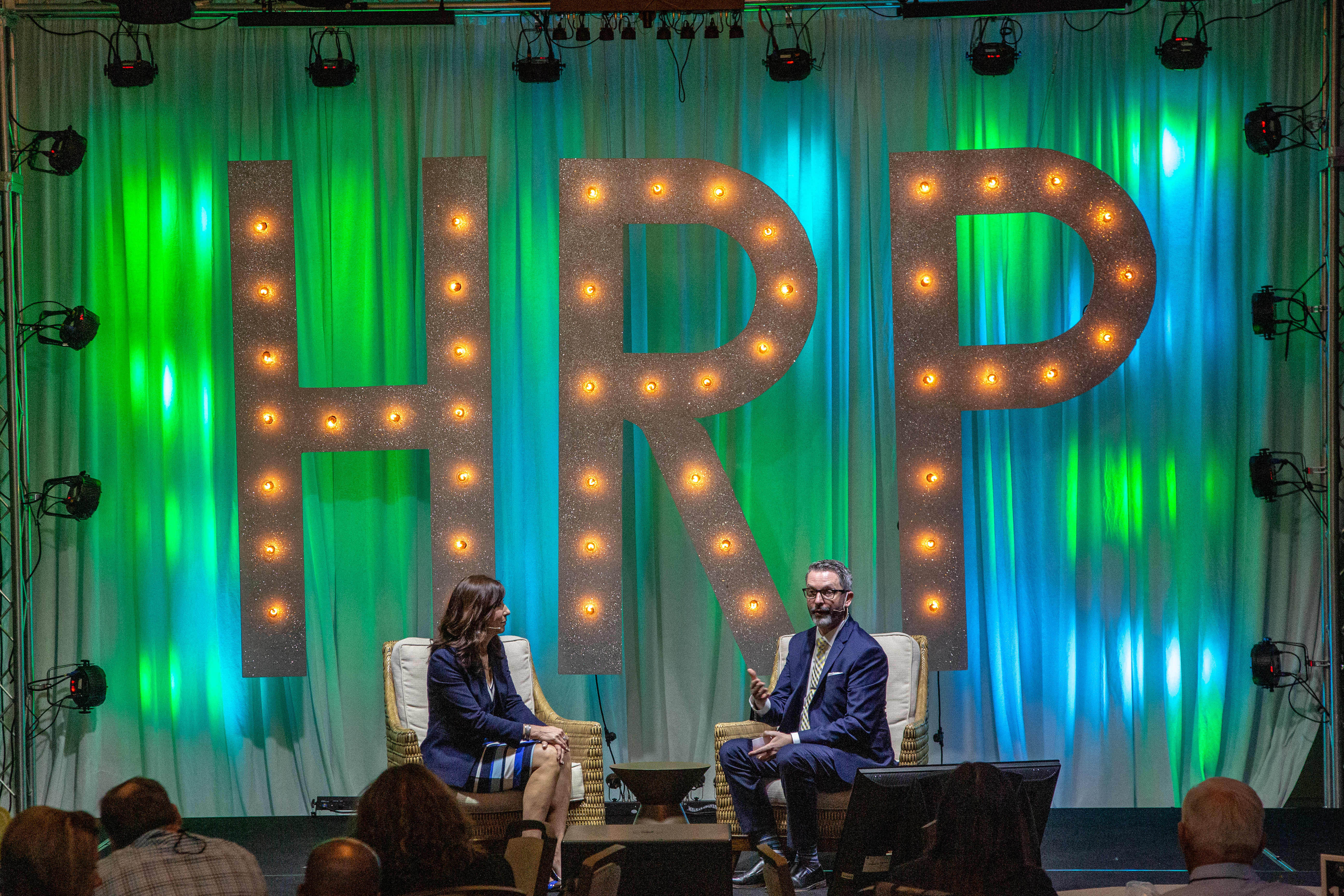 Team Building
We also had a few surprises up our sleeve for our leaders this year. Whether it was free time to explore the island or our team-building scavenger hunt, attendees were able to get outside in the sun, enjoy the beautiful beach weather and have a good time together!
Cheers to 10 Years
On our first evening together, as we continued to celebrate Hawthorne's 10th anniversary, our leaders dressed up in all white for our "Cheers to 10 Years" party. I must say we have a very well-dressed and beautiful group of people! Everyone had so much fun relaxing and connecting with their colleagues while letting their hair down and dancing the night away. Our party included the amazingly talented Emerald Empire Band, a champagne toast and even a balloon drop. The second evening was our annual awards night as we recognized this past year's achievements and honored those who best exemplify Hawthorne's Live It culture.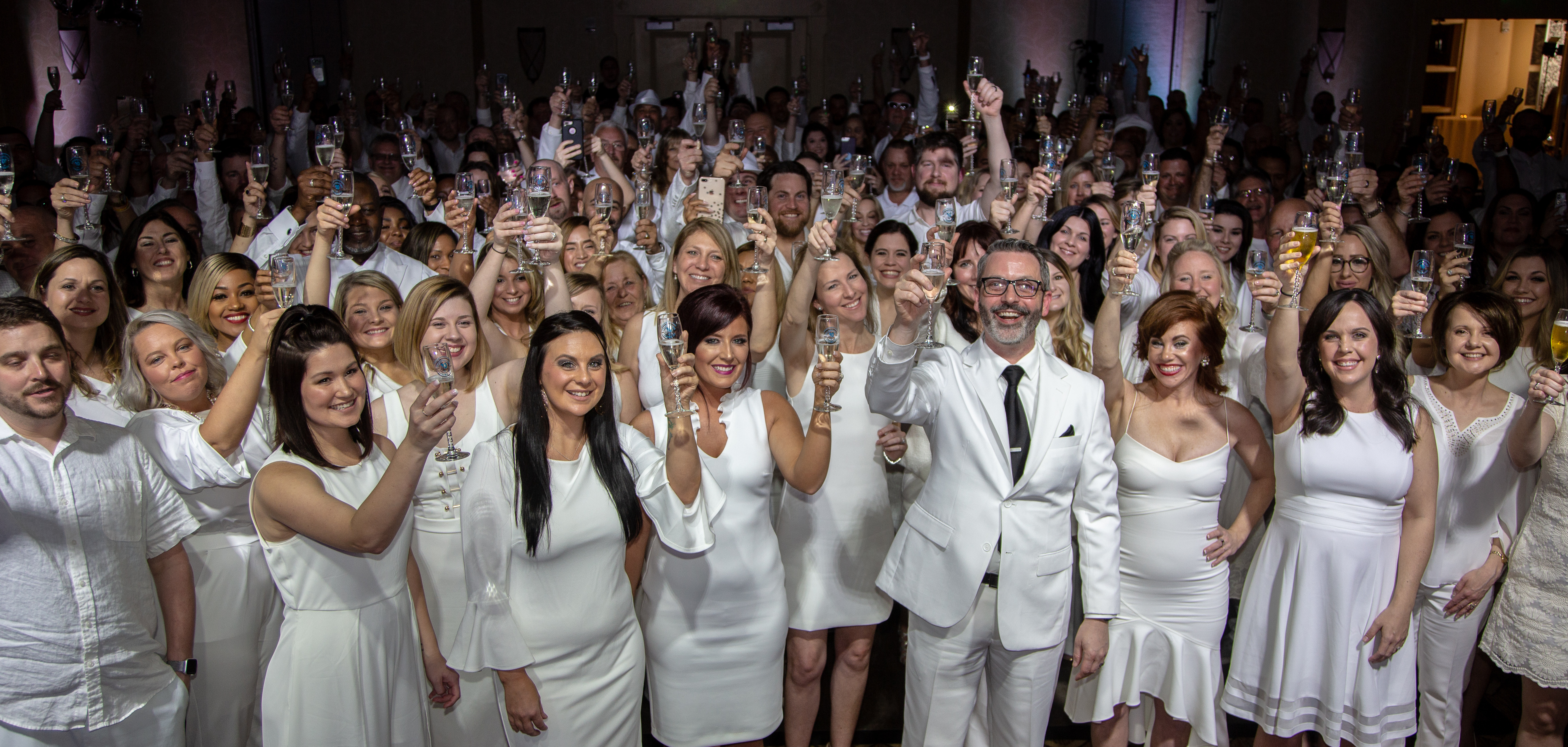 All in all, this year's Leadership Conference was an amazing event. But, now, we're looking forward to bigger and better things. As Walt Disney said at the Disney Corporation's 10th anniversary, "The first 10 years was just a dress rehearsal." Let's continue striving to soar high! We look forward to seeing everyone, again, in 2020!
Check this year's highlight video!